In the rotary joint field, to combine an electrical slip ring with fluid/gas rotary union is a very general solution.
This kind of integrated slip rings are mostly installed on multi-station automated production machines.
JINPAT Electronics is with impeccable technology strength in this field, and has developed many solutions for the automated production industry.
LPT000-3201-16A is a typical slip ring model developed for such purpose. It is applied in rotary table of lithium electric liquid filling machines.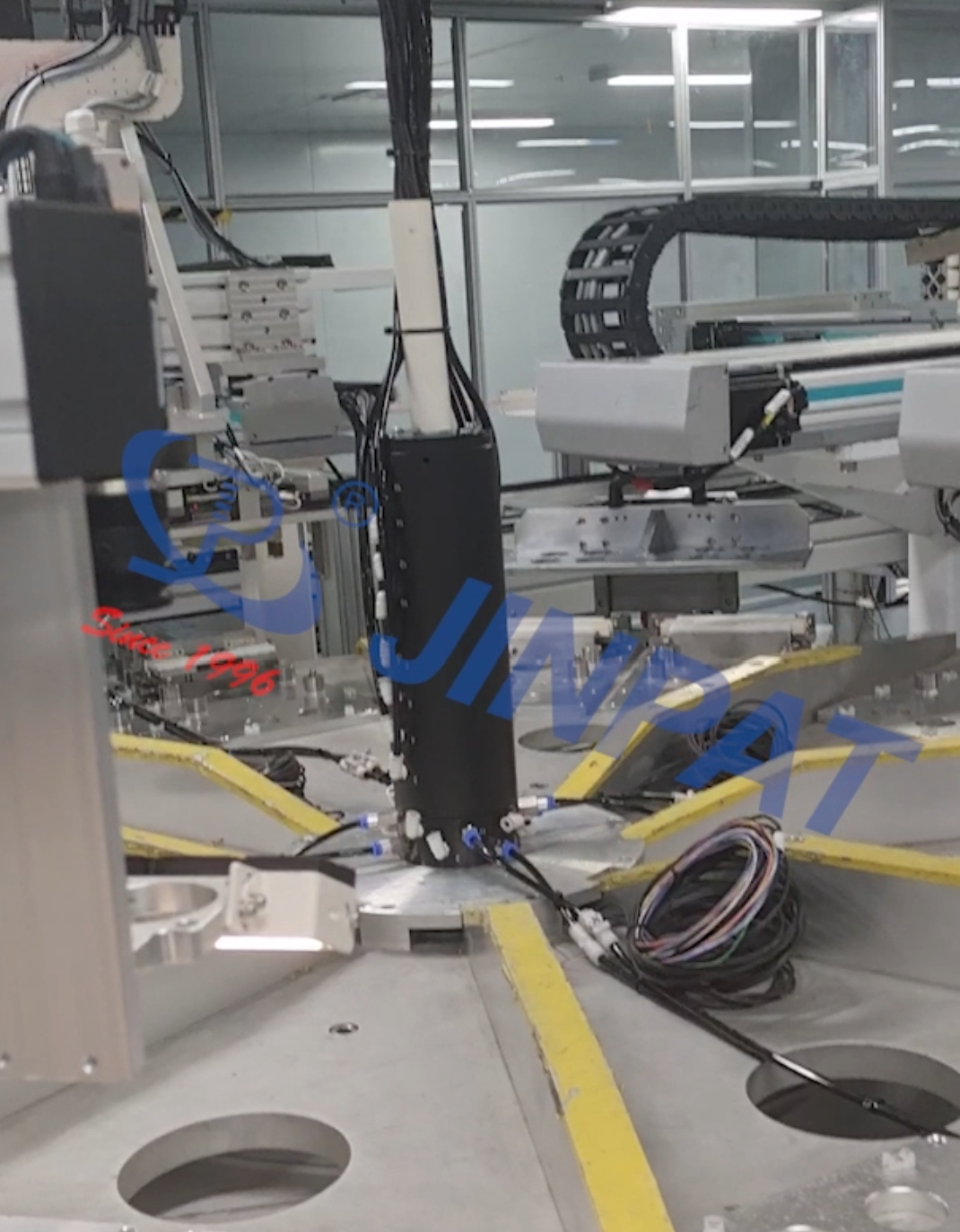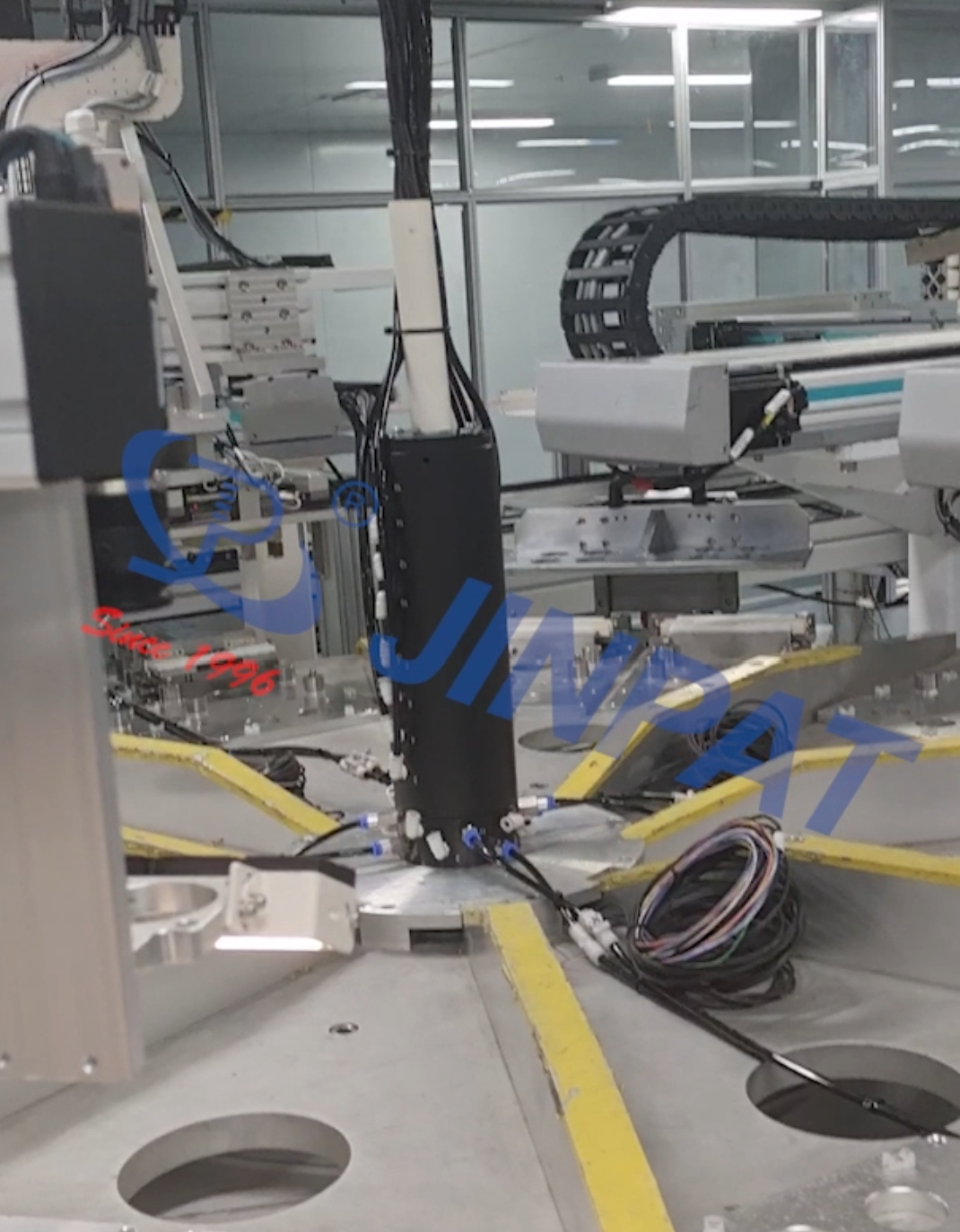 There are 16 channels in the pneumatic hydraulic module in this slip ring.
These channels support pneumatic transmission below 0.7MPa. And there are 32 1A power channels in the electrical module.
The working voltage of the slip ring is 24VAC. Such super lower voltage supports integrated transmission of power and signals.
The electrical module takes up gold-to-gold high finish friction pairs, and therefore obtain excellent electrical performance and super long operational life.
The whole refined structure also contributes to the stable performance of the slip ring unit in a long run. Under the current technology strength,
JINPAT Electronics can produce custom integrated slip ring with 40 pneumatic/hydraulic channels and over 100 electrical channels.